IMPORTANT UPDATE U6-U8-U10
---
---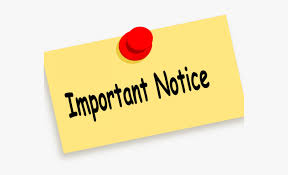 ---
Hello SPMSA families,
Hoping everyone is continuing to stay healthy and finding ways to stay active.
In light of the most recent decisions from Softball Canada/Alberta to cancel softball activities and Strathcona County's decision to close outdoor recreational facilities until June 15 as well as recent confirmation that EYSA (Edmonton Youth Softball Association) has cancelled their season, the executive board met this past weekend and decided to cancel the U6/U8/U10 Community League season effective immediately.
Unfortunately, we are not in a position to have 100% clarity in what will or will not be available by May 1, however, we are quite certain the best we can hope for is a late start of the season sometime in June. With that in mind and wanting to stay positive, our intention is to have either a modified summer/fall program with separate registration or development camps for these divisions.
SPMSA will refund all of our U6/U8 and U10 families 100% of their fees. As well, we will be continuing to affiliate all of them with Softball Alberta to cover the costs of insurance for the 2020 season. Refunds will begin this week and will take a few days to complete. Keep in mind it takes time for these to show up on your statements.
For all other age groups and divisions, we will be waiting for our next update from Softball Canada/Alberta prior to May 1. We hope at that time, we'll know more about when the season might start and if Provincial and National/Western Championships will still take place.
A shortened season may occur and if that is the case, we will hold a one-day mini evaluation for those players and teams wanting to participate in Provincials. Should it be decided at that time to cancel more of the season to non-rep teams, we will issue refunds at that time, keeping in mind that all players currently registered will be affiliated this year meaning their insurance will begin/continue throughout 2020 until May of 2021.
Thank you for your continued patience and understanding during this time of self-isolation. With everyone doing their part to stay home, you're helping to turn this around sooner than later.
Best wishes,
Peter Gogich
President, SPMSA