IMPORTANT COVID-19 UPDATE FROM SPMSA
---
---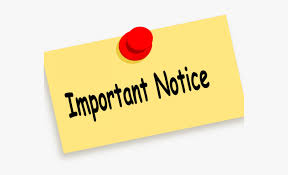 ---
Hello SPMSA families.
We wish to thank all of you for your patience and understanding as we deal with the events of the recent COVID-19 pandemic and the country's response to curb the rate of infection.
Since our last communication, the province has declared a state of emergency and enacted closure of public and private recreational facilities, schools and gatherings larger than 50 people which has resulted in the interruption of all SPMSA activates and events.
Recently Softball Canada and Softball Alberta directed associations to suspend all related activities until May 1, 2020 where a decision on any further suspension or reinstatement of activities will be made prior to that date. Their full statement can be read here. https://www.softballalberta.ca/
Here is a list of current SPMSA events and how they are affected:
Spring Development Camp - Cancelled
House-league pitching Camp - Cancelled
Pitcher/Catcher Camps - Cancelled
Evaluations
U16 - teams will be chosen based on the one evaluation.
U14 - Postponed until further notice
U12 - Postponed until further notice
U10 - Postponed until further notice
NOTE: if we cannot hold evaluations prior to April 20, 2020 teams will be selected through consultation of the Division Directors, Coaches and Rep Director.
We are unsure if there will be a delay in the start of the season, however, we will ensure we are ready for any eventuality and will keep members informed if/when new measures are announced.
Thank you again for your patience as we work through this and wish you all good health.
Sincerely,
Peter Gogich
President
SPMSA
www.spmsa.com