Calling all Pitchers!
---
---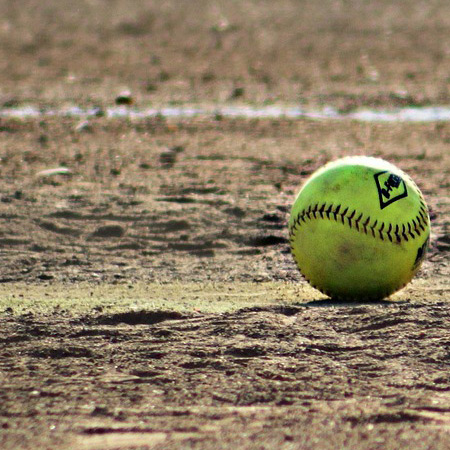 ---
Calling all Pitchers!
SPMSA has finalized our pitching clinics and registration is now open. Our pitching coach for the clinics will be coach Brittany Hohmann!!
We have 6 different clinics for pitchers to choose from and all can be found in our registration system. Each session will be $25 and be payable to Brittany. Brittany will be sending out information regarding payment options closer to the start date.
Please note that due to limited gym rental space we had to break out sessions 1, 2, 5, and 6 between Mon/Tues and Thurs/Fri. Please ensure you check which date and location each clinic is being held. Payment is required for all dates whether your athlete can make the session or not. All pitchers must have a parent catcher or catcher at each session.
Space is limited so please register quickly.
http://sherwoodparksoftball.rampregistrations.com/
Clinic 1 and 2 Times and Groups
| | | | |
| --- | --- | --- | --- |
| Weekday | Time | # of Sessions | Group |
| Monday/Tues Clinic 1 | 6:00-7:00 | 21 | U10/U12 Beginner/Intermediate |
| Monday/Tues Clinic 2 | 7:00-8:00 | 21 | U12/U14/U16 Intermediate |
Clinic 1 and 2 Dates and Location
| | | |
| --- | --- | --- |
| Day of the week | Date | Location |
| Tuesday | 29-Oct-19 | Win Ferguson Elementary Fort Sask |
| Tuesday | 05-Nov-19 | Win Ferguson Elementary Fort Sask |
| Tuesday | 19-Nov-19 | Win Ferguson Elementary Fort Sask |
| Tuesday | 26-Nov-19 | Win Ferguson Elementary Fort Sask |
| Monday | 02-Dec-19 | Ecole Parc Elementaire Fort Sask |
| Monday | 09-Dec-19 | Ecole Parc Elementaire Fort Sask |
| Tuesday | 07-Jan-20 | Win Ferguson Elementary Fort Sask |
| Tuesday | 14-Jan-20 | Win Ferguson Elementary Fort Sask |
| Tuesday | 21-Jan-20 | Win Ferguson Elementary Fort Sask |
| Tuesday | 28-Jan-20 | Win Ferguson Elementary Fort Sask |
| Tuesday | 04-Feb-20 | Win Ferguson Elementary Fort Sask |
| Tuesday | 11-Feb-20 | Win Ferguson Elementary Fort Sask |
| Tuesday | 18-Feb-20 | Win Ferguson Elementary Fort Sask |
| Tuesday | 25-Feb-20 | Win Ferguson Elementary Fort Sask |
| Monday | 02-Mar-20 | James Mowat Elementary Fort Sask |
| Monday | 09-Mar-20 | James Mowat Elementary Fort Sask |
| Monday | 16-Mar-20 | James Mowat Elementary Fort Sask |
| Monday | 23-Mar-20 | James Mowat Elementary Fort Sask |
| Tuesday | 07-Apr-20 | Win Ferguson Elementary Fort Sask |
| Tuesday | 14-Apr-20 | Win Ferguson Elementary Fort Sask |
| Tuesday | 21-Apr-20 | Win Ferguson Elementary Fort Sask |
Clinic 3 and 4 Times and Groups
| | | | |
| --- | --- | --- | --- |
| Weekday | Time | # of Sessions | Group |
| Wednesday Clinic 3 | 6:00-7:00 | 19 | U12/U14/U16 Intermediate |
| Wednesday Clinic 4 | 7:00-8:00 | 19 | U10/U12 Beginner/Intermediate |
Clinic 3 and 4 Dates and Location
| | | |
| --- | --- | --- |
| Day of the week | Date | Location |
| Wednesday | 30-Oct-19 | Win Ferguson Elementary Fort Sask |
| Wednesday | 06-Nov-19 | Win Ferguson Elementary Fort Sask |
| Wednesday | 20-Nov-19 | Win Ferguson Elementary Fort Sask |
| Wednesday | 27-Nov-19 | Win Ferguson Elementary Fort Sask |
| Wednesday | 04-Dec-19 | Ecole Parc Elementaire Fort Sask |
| Wednesday | 11-Dec-19 | Ecole Parc Elementaire Fort Sask |
| Wednesday | 08-Jan-20 | Win Ferguson Elementary Fort Sask |
| Wednesday | 15-Jan-20 | Win Ferguson Elementary Fort Sask |
| Wednesday | 22-Jan-20 | Win Ferguson Elementary Fort Sask |
| Wednesday | 29-Jan-20 | Win Ferguson Elementary Fort Sask |
| Wednesday | 05-Feb-20 | Win Ferguson Elementary Fort Sask |
| Wednesday | 19-Feb-20 | Win Ferguson Elementary Fort Sask |
| Wednesday | 26-Feb-20 | Win Ferguson Elementary Fort Sask |
| Wednesday | 04-Mar-20 | James Mowat Elementary Fort Sask |
| Wednesday | 11-Mar-20 | James Mowat Elementary Fort Sask |
| Wednesday | 18-Mar-20 | James Mowat Elementary Fort Sask |
| Wednesday | 08-Apr-20 | Win Ferguson Elementary Fort Sask |
| Wednesday | 15-Apr-20 | Win Ferguson Elementary Fort Sask |
| Wednesday | 22-Apr-20 | Win Ferguson Elementary Fort Sask |
Clinic 5 and 6 Times and Groups
| | | | |
| --- | --- | --- | --- |
| Weekday | Time | # of Sessions | Group |
| Thur/Fri Clinic 5 | 6:00-7:00 | 18 | U10/U12 Beginner/Intermediate |
| Thur/Fri Clinic 6 | 7:00-8:00 | 18 | U12/U14/U16 Intermediate |
Clinic 5 and 6 Dates and Location
| | | |
| --- | --- | --- |
| Day of the week | Date | Location |
| Thursday | 21-Nov-19 | Win Ferguson Elementary Fort Sask |
| Thursday | 28-Nov-19 | Win Ferguson Elementary Fort Sask |
| Friday | 06-Dec-19 | Ecole Parc Elementaire Fort Sask |
| Friday | 13-Dec-19 | Ecole Parc Elementaire Fort Sask |
| Friday | 20-Dec-19 | Ecole Parc Elementaire Fort Sask |
| Thursday | 09-Jan-20 | Win Ferguson Elementary Fort Sask |
| Thursday | 16-Jan-20 | Win Ferguson Elementary Fort Sask |
| Thursday | 23-Jan-20 | Win Ferguson Elementary Fort Sask |
| Thursday | 30-Jan-20 | Win Ferguson Elementary Fort Sask |
| Thursday | 06-Feb-20 | Win Ferguson Elementary Fort Sask |
| Thursday | 20-Feb-20 | Win Ferguson Elementary Fort Sask |
| Thursday | 27-Feb-20 | Win Ferguson Elementary Fort Sask |
| Friday | 06-Mar-20 | James Mowat Elementary Fort Sask |
| Friday | 13-Mar-20 | James Mowat Elementary Fort Sask |
| Friday | 20-Mar-20 | James Mowat Elementary Fort Sask |
| Thursday | 09-Apr-20 | Win Ferguson Elementary Fort Sask |
| Thursday | 16-Apr-20 | Win Ferguson Elementary Fort Sask |
| Thursday | 23-Apr-20 | Win Ferguson Elementary Fort Sask |
Location Addresses
Win Ferguson Elementary Fort Sask - 9529 89 St, Fort Saskatchewan
James Mowat Elementary Fort Sask - 9265 82 St, Fort Saskatchewan
Ecole Parc Elementaire Fort Sask - 9607 Sherridon Dr, Fort Saskatchewan